Hey friends. I hope you had an amazing Christmas and an even better holiday!
I wanted to hop on here today to talk about the things I do when things in my life go a little bit off the rails.
Sometimes we get stressed…
Overwhelmed even, at the fact that things seem to not go our way or the way we want it to…
The thing about life is it's never really linear. It's a convoluted journey that we're on and that circumstances could change at any given point!
If you or someone you know is going through hard times, the first step is to acknowledge what you're going through and understand that your feelings are valid.
So in this post, I'm going to share with y'all things that help me when I feel like the world is too much to handle.
Work out
I've been working out on and off for the past 4 years.
It's been one of those things where if you don't do it for a while, you fall out of habit and it takes a while to get back to it.
Anytime I've gone in to work out, I'm often stressed or have a lot on my mind and just need something that's just for me.
And the thing with workouts is… you're in control.
Hitting the weights? Go for it.
Cardio more your thing? Get after it.
Shooting hoops? Throwing around the old pigskin? Kicking goals? Ball is in your court.
So whenever I'm stressed or feeling all out of sorts, I like to hop on the bike and churn out a couple of miles. I also like to lift weights and do anything that gets my body moving.
Dance
Dance and working out sound like they go hand in hand and it's because they do.
I started dancing at the beginning of 2020. AND IT WAS A LONG TIME COMING let me tell you that much haha.
But the one thing I noticed about dancing wasn't just about moving your body, it was the act of feeling the music.
Actually letting your body be swayed by the rhythm.
So much so that you forget how long you've been on your feet.
For me, dance has been a staple in my hispanic culture. From parties, to small get togethers, to a Quinceañera, dancing has played and continues to play a huge role in my life.
Dance has always been there for me.
My journey with dance goes back to my cheerleading days.
and then after that, it was color guard
I love dancing because it expresses what we feel. I thought I wasn't good, but it turns out, dancing is like singing. It's a muscle we need to tone.
It's a tool that gets us out of our minds and in tune with how we can move and move in a way that brings us to a better state of mind.
Writing
Writing is my first love. Ever since I was 8 years old, I've been drawn to writing.
I don't know what it is about it. The swift motion of my pen gliding across the page or the sheer feeling of having a journal that looks aesthetically pleasing.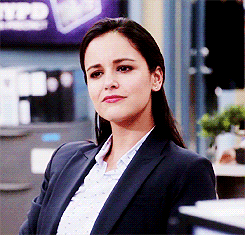 Writing helps me make sense of the world around me.
It gets my ideas on paper and helps me to understand myself a little bit better.
Sometimes, when I don't even feel like talking to anyone, my journal is the one place I can turn to and let out all that I'm feeling.
It's like a best friend who's always available.
Read
On my instagram stories, I took a poll and out of all the people who responded, 53% of them considered themselves readers before bed.
And I don't blame y'all.
Sometimes all we need is to get sucked up in a novel or a really good book to get us out of our heads and into the worlds of the characters we read about.
Conclusion
So in these tough times, always remember that your health and well-being come first.
Your feelings are completely valid and it's up to you to choose the best way you can deal with what you are feeling in a better way.
These are just a couple of things to get you started, as I'm sure there is a myriad of other things you can do to get yourself through tough times, like reaching out to friends and/or family, playing with a dog, doing some mindfulness meditation.
The list could go on, but I hope that this post helped you in finding some things to help you stay mentally and emotionally sane.
Sending a ton of love and light your way,
P.S: To catch up on all of my adventures, follow me on: Twitter, Facebook, Instagram, and Pinterest!