Hey, y'all! It's been a bit. How's quarantine going? I really hope all of you are staying safe and are keeping company with different things, whether that be school or work. Remember that this is only temporary.
I know that the news makes it feel like this is forever, but it's not.
So for today's blog post, I'm going to be talking about one of the things that I talked about in my previous blog post, which is journaling!
Journaling has been something that I've always gone to, like a refuge. Writing, in essence, has been and always will be my first love.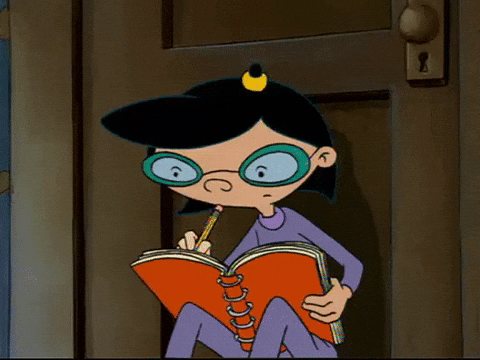 I've been journaling ever since I was 8 years old and I still have the journals! I came back to it a couple of times throughout high school.
In fact, I had an English teacher Sophomore year of high school who literally encouraged all of us to keep a journal.
They had specific prompts to get us thinking about life outside of ourselves or to really think about our lives and how we view our place in it. In many ways, I'm thankful that I had a course like that at a time when a lot of us had a ton going on at 16.
I know I did and that obviously pales in comparison to a lot of the things that I'm dealing with right now.
So if you're just starting on your journaling journey or you were recommended to keep a journal by someone in your life, whatever the case may be, I'll take you through how to format your journal, things you can put into it, best times of the day to journal and why, among many other things.
Let's get you writing!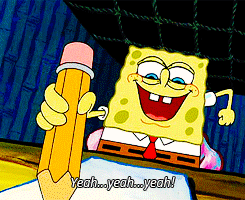 How to format your Journal Entries
You've just received your journal and you're dying to open the first page. But wait. You have no idea how to start.
It would seem a little weird to start talking, right? There kind of needs to be some sort of lead-in, some sort of statement that screams "Hi this journal entry is going to be about…" or something.
You want it to be something to be a greeting, something that's totally unique and intimate. Or maybe you want it to be right and to the point.
Guess what? There's no right or wrong way of formatting your entries. You can make it as formal or as informal as you'd like!
When I started out, I used to write:
Dear Diary, 01/28/2006
I even went as far as to think of a name, which is something you could totally do:
Dear Dee/Deidre, 01/31/2008
and it doesn't even have to be the names I put up. Your diary could be like the best friend that is always available to hangout. That's how I viewed mine at one point.
But as time went on, I started formatting it like so:
Day of the week, Month (date), Year
(Mood/emotion you're feeling)
Here's an example:
Now on to the next one…
Things to put into your Journal
Literally anything! You can put momentos, a gum wrapper, photos, letters that people have written you, anything!
Funny enough, I found a hall pass that I had from my junior year in high school and it was something I had left in the journal.
It was just a generic hall pass from the nurse that said I had permission to get lozenges.! I laughed when I saw it.
More recently, I taped a photo of the time I dyed my hair for the first time, in a long time, just to highlight/signify a point in time of something I did.
Again, you can make this journal all your own.
You can talk about your frustrations, regrets, fears, things that you are passionate about, or things that you want to accomplish once this quarantine is over!
You could even look up some writing prompts and questions and go from there!
Research has shown that mental health is improved weeks after journaling. Writers report having decreased stress and anxiety levels.
Don't believe me? Check out this video from Buzzfeed:
Best times to Journal
If you have space in your day to journal, go for it! When I started getting more into it in high school, I did it during study hall when I had no homework left to complete.
Now, I do it as part of my bedtime routine. After I wash my face, brush my teeth, and set aside my laptop/phone/watch, I open up my journal to a new page and I write about my day, what went down, etc. Before I know it, I pass out sometimes a lot quicker than I think.
Anyway, journal at any point in your day.
Lunch break? Go for it.
After breakfast? Sure!
As soon as you wake up? Totally.
Just make it your own.
Make journaling everything and anything you want for yourself.
This is "you" time. So sit back, relax, sip a little tea or wine (whichever you prefer), and write whatever comes to mind.
Enjoy, y'all!
Sending a ton of love and light your way,