OMG HI FRIENDS!!! I know I've been a liiiiiiiiiiiittle MIA, but in this new season of life, from graduating with my bachelor's to navigating the job search and networking and later understanding the work from home lifestyle.
It's been one of the most interesting situations that has happened to not only myself, but to other twenty-somethings trying to navigate this crazy life and crazy world we are living in.
It feels so good to be back on here, sharing with you all.
So while 2020 has been a total dumpster fire of a year…
That doesn't necessarily mean that we're gonna move past this year and completely forget whatever happened.
I believe that we can take a dumpster fire and find some relevant lessons or hard truths (as I like to call them) that we can apply to our lives.
We're growing and glowing up, y'all.
So let's jump into the 5 truths I learned this year!
1. Nothing is Forever
When I tell you that nothing is forever. I mean it.
Not situations
Not relationships
Not even friendships.
Nothing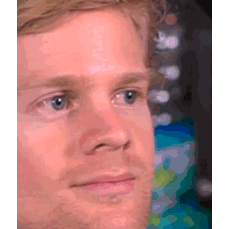 Nothing is forever. When I first heard this concept, I didn't want to believe it.
In fact, it was my mom who told me one day in 2017 when I was in —what I felt—a pretty solid relationship.
At the time, I didn't want to admit she was right.
But she was.
As my life grew in a different direction, so did my relationship and eventually, the person and I broke things off.
And the same lesson applies today, years later.
Anytime something ends abruptly or I find myself losing someone or even in a situation, I'm always reminded of that concept.
Even though nothing is forever, that doesn't necessarily mean that we have to go into situations envisioning the end.
It means that we should take these situations and enjoy them while they last.
Life has us on a crazy roller coaster ride and with this year being what it's been, you never really know what's forever and what's not. So it's super important to keep this little concept in mind.
2. Relationships work because they just do
Before you go around asking people who are in relationships and posting on your stories "omg that's GOALZ", I want you to keep this little wisdom in mind.
Relationships work because the people in them work hard to make it work.
Relationships are a two way street.
So if you or the other person aren't doing everything you possibly can do to make the relationship work, the relationship suffers. It's simple.
Still confused? I wrote about this important concept earlier in the year here.
3. There's no such thing as "the one"
Media and movies have it set that the moment you find "the one" everything in your life just magically gets better.
And for as much as I'm a hopeless romantic, I've had to come to terms with this hard truth this year.
Because the reality is, there's about a couple hundred people that could easily align with whatever values you hold at the current moment.
The reason why it's called "the one" is because it's the person you choose to supplement your life with.
It's the one you choose to give your heart to and live your life with.
The ball doesn't naturally go into the basket. The other players involved make it a slam dunk or a total flop.
Similarly, the opportunity to meet someone is all around us. It doesn't just fall into your lap. The ball is in your court.
You have the choice to pursue something with someone or not.
4. If you feel like your life isn't where you want it to be, God's not done yet
Repeat after me: If it's not beautiful, God's not done with me.
God and the universe ARE NOT done with you.
So if you're feeling like life has thrown you through the wringer…
Who am I kidding? 2020 threw us allllll through the damn wringer, but we're still standing. Right?
And life, as we know it, is on its way to getting better.
If you lost your job, are currently struggling with the job search or are currently trying to make ends meet while keeping your families safe during these COVID times, I see you and your feelings are completely valid.
If you're in a place in your life where you are also looking for ways to grow, God and the Universe are using the situations that you find yourself in to help you grow.
So look for every opportunity to grow, to learn and to come out of the situation ON TOP!
Don't waste another second feeling trapped in a situation, look for the solutions and work towards them the best way you can.
Don't lose hope, because the moment you do, the harder it is to see the blessings coming to you.
Remember: GOD'S. NOT. DONE. YET.
The Lord is waiting to be kind to you.
He rises to have compassion on you.
The Lord is a God of justice.
Blessed are all those who wait for him

Isaiah 30:18
He has made everything beautiful in its time. He has also set eternity in the human heart; yet no one can fathom what God has done from beginning to end.

Ecclesiastes 3:11
5. Hold your family tight
If this year has taught me anything, it's the importance of family.
Y'all when the outbreak started happening earlier this year, I was not close with my family.
As soon as the semester started up, it was go-go-go for me.
I was taking 18 credits, in my last semester of college.
I was interning twice a week and spent my weekends either doing homework or going out.
I literally made no time to spend with my family. I was busy trying to build my own life, immersing myself in new experiences.
Then the pandemic and quarantine hit.
And I'm not gonna lie, this was a blessing in disguise.
At first, I was annoyed.
But as time went on, I found peace.
I realized I needed to have a relationship with my family, because well, family is the most beautiful thing anyone could ever have.
They were the people that I was holed up with for the last few months of my semester.
If this pandemic taught me anything, it was to hold my family tight.
To build and grow those relationships because it wasn't known how long the quarantine would last.
If you lost someone during this pandemic, I'm so sorry for your loss and please know that you are in my prayers.
But for those of you who are currently living with family, hold them tight, because when you start living on your own, you're gonna wish you held your family tighter and had more memories with them.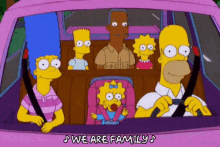 Bonus
This year taught me SO MANY THINGS.
I've fallen apart, pieced myself back together, worked out, and gotten out of shape and gotten back in shape.
But on top of those things, I've also had multiple opportunities to re-prioritize the most important things in my life.
Once school was over, my priorities shifted to: God, my goals and family.
Lately, I realized that other relationships and situations have made me lose sight of what my priorities are in the present moment.
I realize now that my priorities will always remain the same, regardless if I have someone in my life or not.
That's just my tea.
Thank you so much friends for taking a chance to learn about some of the things that I took away from this year! I hope that learning these 5 hard truths encourage you to look for your own 5 things you came to terms with in your lives.
2020's been a dumpster fire of a year, but if we look at it from a different perspective of what we learned from it, we have the ability to come out on top.
Happy Holidays Friends!
Sending a ton of love and light your way,
P.S: To catch up on all of my adventures, follow me on: Twitter, Facebook, Instagram, and Pinterest!