Hey y'all! Sorry I've been MIA, I've just started up my semester at school and have been working! But as always, I'm happy to be sharing with all of you.
Today is my birthday and it has been so much fun and relaxing! Since my birthday fell on a Monday this year, I did most of my celebrating this past weekend!
I just wanted to take this moment to say this: I'm so thankful for the people who have played a role in my life and helped me become the person I am today. I thank God everyday for being given another day and year of life. I have come so far and I cannot wait for what the future holds for me!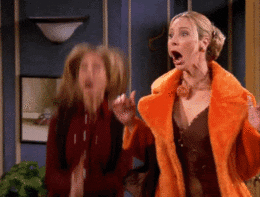 So while I was celebrating with my friends, I was bouncing some ideas off of them for my next blog post. One of them dared me to do a post that centered around my goals for this new year in my life and the rest of the group agreed. So with out further ado, let's get started with my 22 goals!!
Learn a new language
Save up for something big (possibly a trip!)
Read more books
Invest more in myself
Engage in Self-love practices
Be more patient
Listen more, talk less
Be more receptive to constructive criticism
Grow in my faith
Be more easy going
Become more positive
Meditate more
Journal more
Get organized
Take courses that'll help me in my career
Get Straight A's
Communicate better
Be more open and honest
Take life day by day
Make healthier food choices
Lift others up/be kind
Believe in myself, more.
Now y'all, listing these was a little challenging and I thought that it was going to be hard or that I'd run out of things to write down, but after a little bit of time and reflection, I managed to pull off an awesome looking list!
Goals are what set us in motion. For me, setting small goals keeps me on my toes and accountable with the hope of achieving a bigger goal (click here to read more about this!). It's so excting to see how far I'll go in achieving these goals I have set and quite frankly, I think they're doable and are alot more easier said than done. All I have to do is set out on doing them!
Success is a matter of putting a series of goals in action and achieving those goals that lead you to your bigger goals in life. Remember, success is not a destination, it's a journey that helps you grow and learn.
Anything is possible.
Sending a ton of love and light your way,
PS: If you want to catch up with me, follow me on instagram!