Y'all I'm a mess. But aren't we all?
I'm a mess and I'm not afraid to admit it, because the whole purpose of my blog is to be raw and honest with all of you about the things I've experienced (or currently experiencing) in hopes that it'll help you in a similar situation.
I could say that I am a mess, but I could also redefine it and say that I'm a work in progress.
We all are.
After I came out of my relationship (more on that here and here), I realized that I have so much to learn.
About myself.
About dating and relationships.
About understanding people.
Does it get hard? Yeah, it does. But the way I see it, it gives me a chance to re-evaluate what it is what I look for in a person.
What can I say? I'm a work in progress.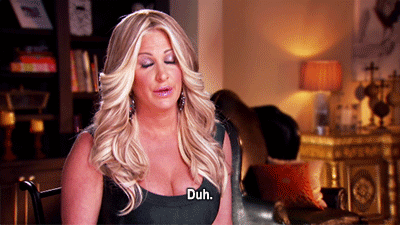 and here are a couple of things that I have learned through being a work in progress:
Relationships aren't always all-or-nothing
For the longest time, I held this one idea about the relationships I had with other people who have come and gone from my life. I used to think that the people who wanted to leave my life, could open the door behind them and close it, while I locked it. This, however, was not the best mindset to go by in that it kept me from pursuing and growing my relationships with people.
I thought that I was protecting myself from these people, in the event I'm wronged or something bad arises. But boy, was I wrong.
A friend, once told me that instead of looking at my relationships as a door being open or closed, I should look at it as a revolving door, where people are coming in and out of my life. Quite frankly, when they said that, I was surprised and I wasn't going to believe that for a second.
But after letting it sit and going to work that day, it began to click. People can come and go from your life as much as they want to. It shouldn't change the relationship you have with the person. For whatever reason, this all began to make sense. People aren't always going to be at your beck and call, and that's okay because that's just how life is. We all have different obligations and schedules that we can't help. However, it doesn't mean that that person doesn't care about you or anything, it just means that they are busy.
You can have layers of Friendship
As a part of my all-or-nothing mentality, I always thought that if someone was my friend or even best friend, I am somehow obliged to talk and bare my entire life story to them. But recently, I realized that I could have different layers to the friendships I have. For instance, I have friends from class, who I can text anytime about the struggle in the class or about everyday mundane things.
I have my friends who I'd take a bullet for, we may not talk everyday or see each other often, but I know they're there and I can reach out to them at any point and they can do the same.
Lastly, I have friends. Friends who I'll see on campus from time to time, family friends who I'll talk to and see from time to time.
If you have an issue with deciphering what kind of relationship you have with your friend, then go through the list and say to yourself, "is this someone who I would take a bullet for or someone who has changed my life?"
Ask those hard-hitting questions because through those questions, you'll be able to discern who you value most.
There's no right way to Happiness
I was watching a Liza Koshy video one day. And she was talking about her return to YouTube and how she was able to use the time she spent away from it by checking in with her mental health.
Amidst her usual antics, she said something that really hit home with me and it was this: "…you have to find your routine, you have to find your recipe for your own happiness-It's like wanting a filet mignon and you're looking at somebody elses' recipe for happiness and you copy theirs exactly- and you end up WITH A CAKE!" (click here for the video!)
A lot of times we think that if we apply the happiness hacks of a celebrity we follow, then maybe-just maybe we would eventually come out on top.
Our own individual happiness is as unique as we are. We, as humans, are in a position to decide what makes us happy and what makes us whole.
There is no right way to happiness and there isn't even a straight path to happiness either. Happiness can be whatever we want it to be and it can go in any direction we want. At the end of the day, the goal is to get it to guide us through the miraculous twists and turns of life.
I know that for myself, books make me happy, exercising makes me happy, going to work makes me happy, being present with my family and friends makes me happy.
I mean, the list could go on, but I can guarantee you that what makes me happy is going to be strikingly different from what makes another person happy.
But like I said before, I'm a work in progress.
I'm like all of you, just going through this life, observing and experiencing all these wonderful things. I am so thankful that I get to share my musings with all of you! I hope you gained as much wisdom as I have through learning and being a work in progress. We're always learning and we are always growing.
Sending a ton of love and light your way,
PS: If you liked reading this post, maybe you'll enjoy following me on my adventures via Instagram!