It's crazy to think that I'm not the same person I started the summer with. In a span of 3 months, I've grown into someone I've longed to be. Frankly, that involved a series of situations that made me think about who I want to be, what my goals are for the future. Through it all, I'm amazed at how far I've come.
I'm not the same person I was, as when the summer began. I'm a different person because of the experiences I went through. The thing about good experiences and bad experiences, is that both of these serve as a purpose to learn and to grow.
With summer 2018 wrapping up, I've been reflecting on how this summer was so profound.
Graduation!
To start it all off, I graduated from Community College with good grades and amazing friends right by my side.
Traveling to Another Country
I then traveled to Australia for an amazing 8 days as part of a Business and Entrepreneurship program. I met so many people who came from different walks of life, but were all in the same boat as me: studying at an accredited community college or transferring, and absolutely killing it in their studies.
I didn't just meet people from across the country, but from different countries around the world. It was a very humbling experience. The opportunity opened up so many doors for me. It pushed me in the direction of my dreams and what I'm really meant to do.
Hitting the Ground Running
When I got back, jetlagged, on Sunday May 27th, I started my internship the same week. My internship was at a local radio station that housed both AM and FM stations, which was pretty cool! Prior to starting, I had already been a week late to starting my internship. Starting out, I thought I was going to be working every day and start accumulating hours… BOY, WAS I WRONG.
I was given an office day, Wednesday, specifically, where I would have a regular 10-5 day. In that time, I would work on some projects that really got the creative wheels turning in my head.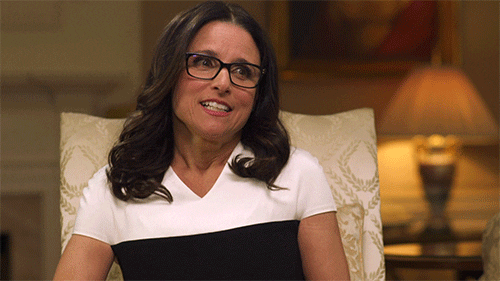 What followed were events, so because I worked in the Promotions and Marketing department, we had events in the surrounding areas, which were a variety of festivals, free movie nights, concerts, fundraisers and more!
Most of the events we did involved us settting up tables, our portable sound system, prizes, tent, a game etc. And I'd get hours for these events! (by hours I mean like hours that go towards my internship program, I had to have about 180 hours).
The Shitty Situation
Somewhere along the way, in the midst of working and living my best life, I came out of a relationship (which some of you have seen and read about here).
In essence, a really bad situation arose and in a span of three days, I realized that I needed to do what was best for me. That involved making a decision that wasn't easy, which was to end my relationship with the person.
Truthfully, I didn't think I'd be that motivated to do it.
I lived in denial about my relationship, I believed that everything was going well, but after those three days, I realized that the relationship was, in essence, crumbling. Things started standing out in my mind, like red flags and it reinforced the need to get out of the relationship once and for all.
Through this experience, I didn't just see the true colors of this person, but I began to see the true colors of those around me. I've had to cut some ties, because those who mind don't matter and those who matter don't mind.
So from then on, it was workworkworkwork.
Work was fun! There was never once a dull moment in the office or at events and I'll miss the people I've worked with this summer.
Now, I've recently purchased my textbooks for the upcoming semester. I am beyond ready and excited to see what the future holds for me at this 4-year university, come September.
But the bottom line is:
I've had a great summer, I had the amazing opportunity go to Australia and work at a local radio station, where I was able to form connections in my professional field.
I realized that I had problems in my relationship and I ended up breaking that off, because let's face it: I deserve better. I had a shitty situation that lead me to breaking up with the person, through said situation, I was able to see how much my support system came together and helped me through every step of the way.
I am beyond thankful for the amazing people who stayed by my side and were more than willing to listen and give me honest advice.
In the moments where I was falling apart, these people have lifted me up, given me the strength and the wisdom to keep moving forward. I have grown thankful for every day that I have these people in my life, who push me to become a better me.
I'm proud of who I'm becoming!
Sending a ton of love and light your way,