Hey All! I hope all is good with all of you and your goals for this year. I'm sure all of you are doing great and are getting closer to your goals! Whether it's a goal to become a better person, to learn a language or to learn something new and exciting, whatever it is, just know that I'm supporting you 100%. You are already on your way to reaching those goals for this year.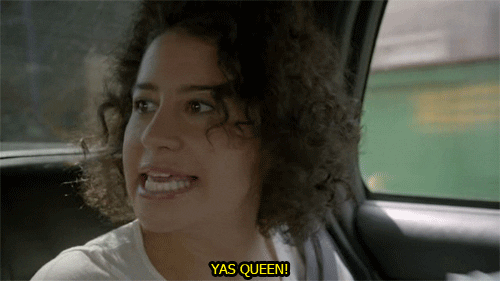 But for those of you who feel like there is no point in making goals or who don't really see meaning in creating new years resolutions, have you ever thought of just redefining success for yourself? I mean have you tried doing some reflection on how far you have come in terms of your career and/or schooling? Those are big accomplishments. Just because you don't see physical change in the things you possess or the places in which you live, doesn't mean that you aren't successful.
The way I see it is, I'd rather live my life, knowing what goals I have in mind so that I can eventually surpass them. Without goals or objectives in mind, I feel lost (if you're new to my blog, click here to see what I mean).
In fact one of the things I make every so often is a vision board (and right next to my vision board, I have my new year's resolutions. Coincidence? I think not.) and what a vision board is: it's a summary of the things you want to accomplish in your lifetime. They're basically lifetime goals that happen (for me at least) throughout the course of your lives. Take a look and see for yourself!
My resolutions on the other hand are here! Since I'm being completely honest with you all, I have these goals and counting, haha!
I don't know about y'all, but when I make my goals, I like to use bright colors to keep me motivated and focused! Occasionally, if I'm ever in the creative mood (which is always lol), I will break out the crayons and black construction paper, because all bright colors look good against a dark sheet of paper!
All of that aside though, I believe that you should be able to redefine success for yourself. That means that you tailor the definition of success to your journey and to your accomplishments. Success looks different on everyone.
I'll tell you what success is and what success isn't. Success is your ability to look back on where you began and how you are progressing moving forward. It is not, however, a destination. It is the culmination of all your hard work and drive as a whole. The way you see success, is different to how I see success. I see it as all my small accomplishments, like getting straight A's, getting paid off in the future (ie when I graduate with my Bachelor's).
I see success in a multitude of ways. Success isn't always the nice cars or the big house, but rather how you are able to maintain your humility while also paving the way for the future of yourself and your family.
Once I started at community college, I had to define success for myself. Success, in my view, wasn't the success that all of my friends had. I made my goals and I stuck by those goals, until the day I graduated with my associates.
I accomplished those goals, by keeping my list of goals (ie my new year's resolutions) close by. As you saw in the previous photo of my new year's resolutions, I pinned it up and had it right next to my vision board to help me remember what I am striving for.
I'm not striving to be the best, but I am striving to become a better me. I'm not looking to be better than everyone else, but rather I'm looking to be better than I used to be.
Redefining success for yourself gives you a chance to invest in yourself to the point that it makes someone else want invest in you.
With all that said, I believe in you and you are going to KILL it this year!
Sending love and light your way,
P.S: Are you looking to liven up your blog or website, but don't know where to even begin? Maybe you want some killer artwork… Well look no further! This piece of artwork was created by Ben Wild, who is an amazing visual artist based in the UK. He has done so much work for bloggers, like myself and is super friendly and willing to work with you in making your ideas come to life. To check out more of his work click here!