Hola! Hello! Hi all! I know I've been MIA, I'm sorry! I've just been so busy with wrapping up the semester, welcoming family, taking care of some responsibilities, but AT LAST, here I am. Always thankful to be sharing with you all.
So, I'm leaving for vacation in just a few days… and I am way too excited! Ever since I started at community college, my family and I have started this tradition of spending New Year's at a different island. Last year, we went to Bermuda and the year before that we went to St. Maarten.
If you all know me, y'all know that I LOVE going to new places! I mean this past year, I've had the amazing opportunity to visit Australia (a little bit on that here) and then visit Canada (more on that here) all in the same summer! But those haven't been the only places I've been to… I've had the opportunity to go back to the motherland (more on that here) more times than I could count!
That being said, I know a thing or two about a thing or two.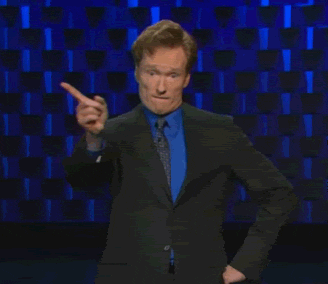 Like for example, whenever I go to Colombia, I have to make sure I have everything ready to go like about a month before! I am not kidding. My family and I are literal pros when it comes to packing. Not just because we're anal about packing, but because we have learned from experience.
When I was getting ready for my excursion in Australia, I made sure to have all the things I needed about two months before. I, then, spent the next month before making sure I had an idea of what I was going to wear and I had my giant suitcase packed and ready to go a week before.
That is how packing should be done. As of right now, I have all the clothes I'm wearing ready and set aside for my upcoming trip. With that being said, here are some of my must-have items for travel, followed by some tips and tricks I have learned throughout the years:
Essential Items for travel!
Travel Sized containers
If you're someone who likes to have their own toiletries or has a really good shampoo that they can't give up, here's a solution!
Travel sized containers are an amazing way to cut down on space in your luggage, so that you can put MORE things in there.
The reason why there are these things is because sometimes people go on vacation for about a week and maybe even less that than, depending on where they go.
Personally, whenever I go down to see family, it is almost always a two week trip. For that, I'm either bringing my own regular sized shampoos or buying them when I get there. But if it's a place where I don't really have family or anything of that nature, I'm more likely to stay in that place for less than a week.
on to the next one…
Sneakers!
Okay, not quite adidas, but make sure you pack a pair, regardless of where you decide to go!
I have made the mistake many times of not bringing a pair of shoes because the places I go to are often tropical, hot climates. When I went to St. Maarten, I had signed up with my dad to do ziplining over in the French side (the island itself is split in half-literally- between a dutch side and a french side) and they required that people come with closed-toed shoes.
Since I didn't pack closed toed shoes, I had to wear one of my brother's shoes! YIKES!
Moreover, you never really know when you'll do some walking or sightseeing for that matter, so always be prepared!
up next!
Sunglasses
It doesn't matter where you go, always always always, bring a pair of sunnies!
They make for a great selfie and plus, if you ever have had too much to drink the night before (because that happens), you could easily wear them and no one will question it… At least, I hope they won't.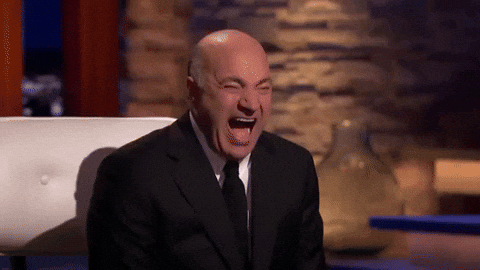 In any case, you always want to protect your eyes from the harmful rays of the sun!
Sunscreen
Look, I don't care if you're traveling to the alps or the rainforest, the sun is everywhere, even on cloudy days. Ultraviolet sunrays are strong enough to cause discoloration, or pigmentation, and premature wrinkles on your face and other areas of your body.
So stay safe, stay protected and always be prepared to put on a nice glob of sunscreen!
and lastly,
A comfortable bag
As a rule of thumb, when you go traveling, you have the option to bring a personal item. A personal item is a bag that comes with you on the aircraft, and you want it to hold, well only the most essential things you'll need which are:
A passport (and any other documentation)
Wallet
medication (if you have a pre-existing medical condition)
Sunglasses
books/magazines
gum
headphones
Snacks
Note: before going through security, don't bring water, lotions or any body sprays on you, as they will be thrown out. You can buy water after you get through security and before you board for your flight.
Also, unless you plan on hiking, make sure your bag isn't too heavy or too bulky. If you're traveling in style, make sure you have a cute, but functional bag that goes with just about everything you plan on wearing.
I've normally had my personal items be my backpacks from school. For me, all I need is something functional, as I am traveling with my family many times. All I had to do was clean out my bag and make sure that I had whatever I needed for my vacation.
Tips and Tricks
If you're planning a vacation or are getting ready for an adventure for new years, like myself, then look no further! RELAX, we got this, it's okay, I'll walk you through the process. I've already talked about when and what to pack, but I'm going to talk about how to pack, right now!
Roll Up your clothes
When you fold your clothes, make sure you roll up your clothes, individually. When you roll up your clothes, you are maximizing the space in your luggage, so that you can put more stuff in. It's a total win-win.
Make sure you've organized your stuff
That being said, make sure that your undies and bras are packed in separate ziploc bags, as well as socks (if you so choose to bring any with you).
If you don't feel like putting it on top of your clothes or in between them, you could always stick them right in the pockets on the other side of your opened luggage along with the shoes you want to bring with you.
Also, make sure that your shoes are put in individual bags, or if possible, put them into one large bag and stick them into the pockets on the other side of your luggage.
Make-up and toiletries should always be separate.
Don't pack too little or too much
For a lot of airlines and depending on where you go, they have different weight based baggage allowances. For example, whenever I fly to Colombia, I have to make sure that my luggage is about 23 kilos or less than 50 lbs. When I traveled to Australia, since their airline, Qantas, has larger aircrafts, they have different travel classes, like economy, economy business, etc. And they have different baggage allowances for travel, take a look!
Make sure you familiarize yourself with baggage allowances as they are key to making sure how much you can physically pack. The last thing anyone wants is getting charged extra for going over the baggage allowance. I mean, it's not the worst thing in the world, but in the event that happens, be prepared to pay or take out some clothes.
Do Online Check-in
Make sure that the day before your flight, you do online check-in and make sure that the things you packed are in accordance with the TSA and security regulations. A lot of times what airlines will do is they'll send you an email a day before you leave, just follow that link to the website!
Also bear in mind that this confirms your flight and keeps you accountable.
For international flights, it is always best to arrive at the airport at least 2 hours before, so if you're far from the airport, take into account the traffic and distance from the terminal.
Exchange money or Call your credit card company
This is a big one. Make sure that you've called your credit card company and told them that you would be traveling out of the country. If you don't feel comfortable doing that you could also, empty your savings account and make sure to exchange the money when you get to your destination. The only problem with that, however, is the exchange rate is dependent on how well the country's economic market is doing, among other things.
Please Make a List
PLEASE PLEASE PLEASE. For the love of all things good in the world, make sure you have everything. I don't care if you have to double check, triple check to make sure you have everything you need. That includes your passport, your ticket, your headphones, any medications, etc.
The last thing anyone wants is to be at the airport without their passport!
Have a safe flight!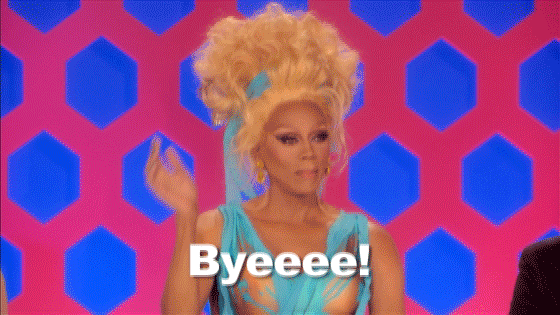 Sit back, relax and enjoy your trip!
Merry christmas all and have a prosperous New Year!
Sending a ton of love and light your way,
P. S: to find out where I'm going on my next adventure, Follow my Instagram!