My heritage is a huge part of who I am and I'm honestly so amazed by it. The whole passion for a culture like a hispanic culture is different and it varies by family and of course, by culture. Mainly, cultures have the tendency to either be individualistic or collectivistic. Allow me to give you a quick crash course in intercultural communication…
Individualistic cultures are me-me cultures. "get yourself up by your own bootstrap" type of cultures. It's very independent, very self-driven, and that's not to be confused with being selfish, but it's a different approach to community-life. The idea is that you feel more of a motivation in and of yourself to go further and get ahead.
Collectivistic cultures are a we-we culture. The people of these cultures mainly respond with "what can we do to help you", "what do we do", "we can get through this together". It's a really beautiful thing and you'll know and feel a collective culture when you're in one. The people are super sweet and are almost always willing to help someone out in need, you feel a sense of community, in that regards.
So, for those of you who don't know…  I'm Colombian. Well, my family is. Straight off the plane, utterly and completely COLOMBIAN. 
…And that's not even all of them.
Being a part of the Colombian culture, means that it is highly collectivistic. For the most part, my family are very welcoming people. I'm sure it can be said about a lot of hispanic families, but when you're around mine, you feel like you're a part of something great. It's never a dull moment with them.  Every time I get off the plane, there's always a select few of my family members who come to pick me up and seeing their faces light up, is the reason why I go back, every.damn.time. There's always food waiting at home and even more people to see.
Another reason as to why I go back is because of how pretty it is… We're from the coast, more specifically, Cartagena of the Indies.
There's so many things to do in the city and believe me,  it is so easy to get lost in the city. But I guess that's how you learn about a new country or city that you visit, right? How can you not get lost in a city that has so much history and beauty??
The city and country itself is as beautiful as its people. The people here are some of the sweetest people you will ever meet. With such ease, they are willing to accept someone as part of the family or group. When they say 'hi' they approach one with a hug and kiss on the cheek.
As I have said before: us, Colombians, are very family-oriented. I am not kidding! Many people have such a love for their families, that often times, in midst of all their successes or lack thereof, they're always thankful for their family, because  of the pride they have for their family over successes/ material things.
I mean it's great if you have boat loads of money or loads of success, but what's even better is the support you have from the family. Here, family is always there for you to help you up, be that shoulder to lean on, and always around for a great time out. To many people, Family is everything.
In fact, when you ask colombians (or anyone of hispanic descent) about their immediate family, they don't just talk about their parents and any siblings they have, they literally talk about their whole family. Hell, even when people ask me about my family, I go on and talk about all the fun memories I have had with some of them, both here in the states and over in Cartagena. Needless to say, the bond in my family is so strong that we have our own massive group chat on WhatsApp!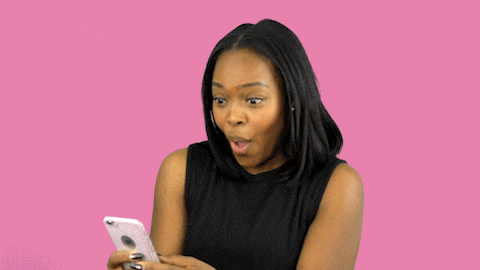 But overall, I'm so thankful for the united family I have, they have set down the foundation for my heritage, the way I should carry myself, among so many other things. My family is my motivation. I want to be a better person for not just myself, but for my family.
Blood is thicker than water and my family has helped me through so much, that being my little rough patch with depression and anxiety. They helped me get the help I needed and still continue to motivate me everyday.
Even with miles and miles between us, I know that we will always remain united at heart.
Sending tons and tons of love and light your way,