Hello everyone! I hope you are all enjoying the fall weather and all its festivities! What are some of your favorite fall festivities? I personally like pumpkin picking, hay rides and apple picking! So piggybacking off of a more recent blog post (link here) I'm going to talk more about the importance of authenticity and being honest with yourself in today's modern world
Being authentic is an integral part of professional life. I mean people want to work with someone who is real (am I wrong?). Someone who really knows what's going on, especially in terms of what your career is. Okay! So think of this scenario, imagine you're the boss of this awesome business and you are looking for people who share the same passion you have, are willing to create more, and contribute to the ideas you have for this business. Now that you have an idea of who you want on your team, you are not settling for anything less than that ( and if you are, then you should probably get you priorities straight and get focused). You are not going to bring along someone who ACTS like they care about the job and the business you are trying to promote, nor are you going to bring along someone who is just in it for the "yearly bonus" or salary. You made it explicitly clear that you want focused, driven, passionate individuals. When you're driven to do something, money doesn't matter and the right job will definitely bring your best self to the table. Your dream job should be everything that you look for in a job and more, it should go in accordance with your dreams and your overall drive in life.
A job isn't a one size fits all type of thing, it's either you like the job you're doing or you don't. It's quite simple, I really don't understand why people stick around at a job that constantly stresses them out and does nothing but bring in negative energy. That negative energy is dangerous and all of you have heard me say it before so I'll say this again and louder for those in the back, when you bring in negative energies into your life, you are opening yourself up to a lot of stress and many illnesses associated with it, including mental health illnesses. So don't quit the job just because you don't like it, quit the job because you see that it doesn't do you any good sticking around something that really drains you.
A while back, I had gotten this book as a gift from my parents. The book is called The 11 Laws of Likability: Relationship Networking . . . Because People Do Business with People They Like
 by Michelle Tillis Lederman. In this book, Michelle talks about these 11 laws of likability and how she was able to apply these laws in not just her professional life, but in her personal life, as well. She goes in to detail and talks about how when she was teaching this Business course, student made her realize that we, as human beings, have a strong desire of being liked by other people.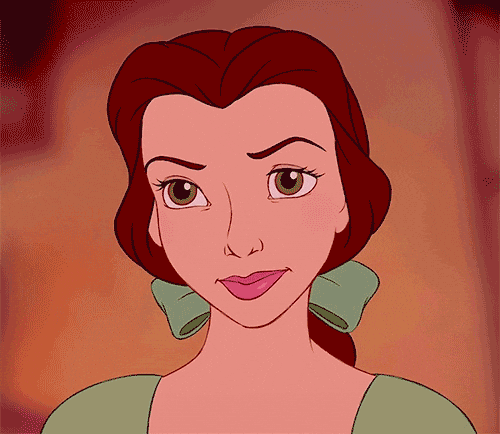 Whether we like to admit it or not, we really do care about being well liked by our superiors at work or by our very own professors in college. Michelle also teaches you how to network with potential employers and with being able to relate to different kinds of people in your everyday life.  Now, this book doesn't help you get people to like you. It's more about getting people to like you AND doing so, by just being yourself. This book has done an amazing job in terms of helping me find who I am and how I can uncover my authentic self. Regardless of your career, I definitely recommend this book to anyone who is willing to embark on a journey of self discovery into finding out your most authentic self. I hope this book gets you to where you need to be in your academic, professional, personal life and more!
Like I've said before, I have no tolerance and no time for fake people, Why should I even be around people who don't value me or see me the way I see my most authentic self?
Through that book and many other resources in my life, I have been able to walk away from people and things that just drain me, fill me up with doubt, and make me feel less like myself. Honestly, if I had stayed around at the retail job that I used to work at, I think I'd become a more different person than who I am now. I wouldn't be following my heart or what I wanted, I would be following the way of a lot of people who just don't like their jobs and are only in the job because the pay is decent. Why should you even settle for something that's just 'decent'? When you have the ability to go further.
Now, I'm the kind of person where I'd rather be out here looking for my authentic self.  In my journey of self-discovery, I realize that friends-who actually value me- to be with will eventually come at some point. Either way, as long as I know that I am living my best AND authentic life, I know that everything else (i.e friends, new career, etc) will fall into place. Thankfully, I can say that I have found those friends who definitely value me and see me as an authentic individual.
Instead of being stuck at a job that you hate, why not just branch out and go back to school? Now, in today's world, there are many more resources that can help you become more qualified for the job that you want. All you have to do is look. I see a lot of older people who didn't have the opportunity to do that, and now they're following their dreams.  They're just becoming their most authentic self.
In order for your life to come together, you have to figure out who you are, what you stand for, and most of all how you value yourself. Surround yourself with people who share similar values and who challenge you everyday to be a better person, an authentic person. 
Here is Michelle's book on amazon!
//ws-na.amazon-adsystem.com/widgets/q?ServiceVersion=20070822&OneJS=1&Operation=GetAdHtml&MarketPlace=US&source=ac&ref=tf_til&ad_type=product_link&tracking_id=adynamicmenta-20&marketplace=amazon&region=US&placement=0814416373&asins=0814416373&linkId=2206baf9e10eb8e92f70bc5f5aae1b4e&show_border=false&link_opens_in_new_window=true&price_color=333333&title_color=0066c0&bg_color=ffffff