Hi Hi Hi friends! I hope all is well.
I wanted to come on here today to talk about the job advice I have gotten in the months before graduation and even afterwards.
Since graduating in 2020, I learned really quickly that just because I had a bachelor's degree in Public Relations, it didn't necessarily mean that…
I knew every single thing there is to know about the world of PR
I was limited to working at only a PR firm or agency.
I couldn't dip into other areas of communication that interested me.
In fact, in this time of the panorama and job searching for the last several months of the year.
During that time, I job searched, looked for a mentor, networked, and stayed active on LinkedIn.
If anything, I took it upon myself to capitalize on the opportunities that are available to me and that included:
Taking courses that would benefit me in my field
hopping on calls–just to network with people
Gain a better understanding of the industry I wanted to get into and researching in any way I could, through books or articles about Public Relations and Marketing
And through it all, I came out with not only a job, but with some more knowledge about my industry and some things that aren't even told when you go off and apply for a job.
So this post is dedicated to all of you who are working tirelessly to perfect your resumes, looking for work and/or are a recent graduate looking for your next step.
This post will cover 5 important words of advice that I've received during this time and how to put them into action in your life.
Network, Network, Network…but how?
Have you ever been in career seminars and wondered what they meant by "go out and network!"?
I mean, each time I hear that, I feel like I've been thrown to the wolves.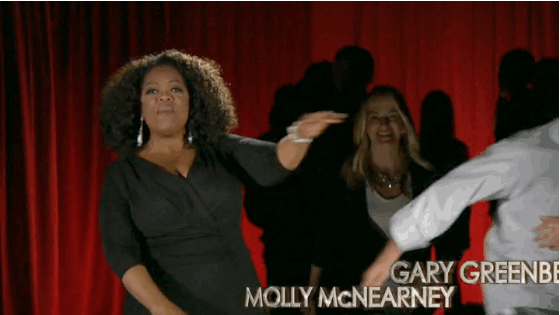 For some people, it's easy to start up a conversation, but for recent grads who are navigating the digital world, it's daunting… and it doesn't have to be.
Who do you talk to? Where do you reach this person? E-mail or LinkedIn? What do you say? How do you introduce yourself without giving too much away?
Here's a little template I use that not only yields responses through LinkedIn and E-mail at least 90% of the time, but it displays your interest without sounding too desperate.
LinkedIn:
"Hi *insert name here*,
I came across *insert company here* while browsing through LinkedIn and saw that you work there! How has your experience been? I would love to hop on a call to get some advice and learn from you. I look forward to hearing from you. Have a great week!
Regards, *insert your name here*"
E-mail:
Subject: Employment Inquiry
Body: Hello, I wanted to see if there were any job openings at *insert company name here*. As a recent graduate of the *insert your course of study* program at *insert college you studied at here*, I am very passionate about the world of *what it was that you studied*.
I would love to have the opportunity to be considered for employment within your company. Attached is my resume for your reference.
I look forward to hearing from you.
Regards, *your name*
*Don't forget to attach your resume with your e-mails*
Create Content on LinkedIn Everyday
I know what you're thinking…
"Why do I want to do that?"
"I have nothing to post."
And in response, I say, "NONSENSE!!!"
I doesn't matter whether you're an engineer, a communications professional, a marketing exec, etc, MAKE CONTENT.
Share a quote or something you found interesting about your industry in the news with your connections and ask what their thoughts are.
It's a little daunting, but this is one way to navigate and understand the platform.
Revamp your Resume
Spend this time revamping your resume!
If you have access to a career services person at school, reach out to them the resume you have via email and ask them if they'd hop on a call with you so that they can give you feedback as you write it.
Or if you have an opportunity to get a mentor, ask them to look over your resume.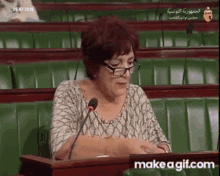 From my calls with people who work in HR and talent acquisition, these are things that you should think about when writing your resume…
You do not need to put down your street address. You need to only put down what town you're from, followed by the zip code.
Quantify and Qualify; meaning, get specific. Talk about how many articles you've written, pieces you've pitched, sales made etc. Show them how much value you were able to provide your last place of work. This shows how you gained experience and what you can provide them with if they hire you.

For example, instead of "looked at upcoming trends" or "closed deals", you could say something like "analyzed upcoming trends that directly and indirectly affect the clients" or "Secured 3 deals in 2 weeks"
use action words like: "Secured", "Traveled", "Assessed", "Analyzed", "Facilitated", etc.

Be sure to organize your resume from Education, Experience and any volunteer work you've done.
Also have 2 resumes: one that is ATS (a system that HR coordinators use to scan resumes for specific terms that the job requires) friendly and one that showcases your creativity.
Do your research
Researching job listings and even researching certain job titles to get a greater understanding of what the responsibilities of the job is a fantastic way to start.
Look through databases, read some articles on the field you're interested in.
Get a sense of what your day-to-day will be looking like, as well as opportunities for growth.
To take it a step further, go to a library to get books on your field.
If you get called back for an interview, CONGRATS! You're almost there. But be sure to do your research on the company and especially the person who is interviewing you.
Practice Interviewing
AND LASTLY… Practice. Practice. Practice. Google the commonly asked questions and formulate your answers.
Have a friend or ask a trusted adult to do a mock interview with you and give you tons of feedback!!
Rehearse your answers, but avoid sounding too rehearsed. Remember that at the end of the day, it's a conversation for both you and the person interviewing you to see if this is a good fit.
You are interviewing the company as much as they are interviewing you
Think about some questions you can ask, such as:
How has your experience lead up to your current role and how has your experience been at this company?
What is one thing you love about *insert career field*?
If you could describe *insert company name here* in one sentence, what sentence would you use to describe it?
These are just a few generic questions you can ask. And when you finish up interviewing or hopping on a call: always, always, always finish out by thanking the person for their time in sitting down with you.
This also goes without saying, but please please please, put effort into how you look. Dress like you want the job. Dress professionally and keep your composure curt and cordial.
No "yeahs" or "uh-huhs", be matter of fact and get to the point.
First impressions are everything and when making eye-contact through a zoom call, look straight into the camera.
Make sure you're also facing a window, so that the natural light acts as a halo on your face and focuses in on you and not your general environment.
Deep breaths, you got this!
Hope all of you land the jobs you are looking for with these tips!
Sending loads of love and light your way,
P.S: To catch up on all of my adventures, follow me on: Twitter, Facebook, Instagram, and Pinterest!