In life, we're always in patterns we can't shake, cycles we can't break and it's like Charlie Puth says in his song, "The Way I am":
I'mma tell 'em all
I'mma tell 'em all that you could either hate me or love me
But that's just the way I am…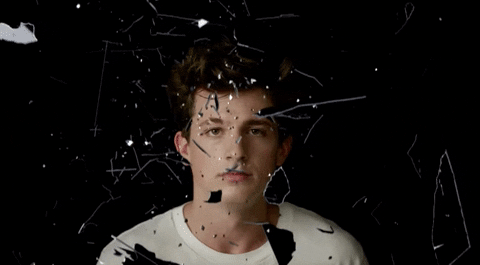 I get that and I totally feel the same way, but sometimes there are things we should learn for the better. If anything, what I'm trying to get at with this post, is that it is possible to break unfathomable cycles and learn a different approach to things we swear we don't do.
So when I talk about cycles, I mean relationship cycles. About a couple of nights ago, I dug up my old journals from high school and some keepsakes. In a startling discovery, I noticed that a lot of the things that I went through in my adolescence has been an interesting cycle, that it was so telling of the situation I was in recently (more on that here).
Upon making this discovery, I was perplexed and shocked that I didn't realize this sooner. Now I'm not going to go into too much detail here, but I do feel like these experiences that I have had with my relationships really helped me to grow, to learn from myself and from the people involved.  The thing with this cycle, however, was that some part of me felt that it was my fault that these relationships ended, that there was something I wasn't doing. As I read and reflected on these experiences, I realized that I did all I could in a given situation: I communicated how I was feeling, I tried making the relationships work, etc. In the end, I realized, the problem wasn't me, it was them.
I also noticed that for a while, that I was pretty lenient and gave out second chances like it was candy. As strong as I portray myself on here, I have been really lenient when it comes down to relationships, because I simply believe in the phrase:
"If you love something, let it go. If it comes back, it's meant to stay" or something to that effect.
But I guess what I'm trying to say is, there are exceptions to that phrase. What if the person you loved was someone who only comes into your life only when he/she/they feel like it?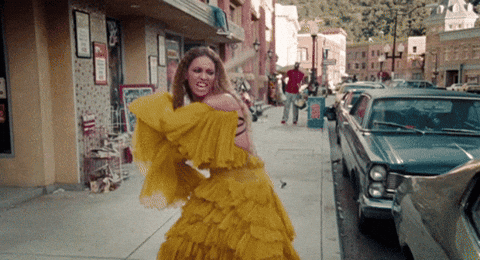 I've realized, that that is not love. The way I see it, they've either loved you or they love you and are willing to be better the next time around. But keep in mind that not everyone gets a second chance, so even if you do think they're better, but you don't feel right about the person, you're not obligated to give them a second chance.
The tough thing is though, there is no way to tell if said person is going to make a positive impact in your life.
You. Just. Don't. Know.
Sometimes it's better to rely on that, than on something that you're so sure of happening (with little basis of knowing).
And I learned that, it's okay to say that I'm not ready for another person to come into my life. It's okay to say, after finding all of this out, that I still have a lot to learn about myself.
So far I've noticed that in a relationship: I'm the kind of person who will give you the literal time of day. If I fall for you, I fall hard. I'm broke half the time, but if I see something that makes me think of you, I'm buying it for you. Going on an adventure? No problem, I'll bring blankets, my phone charger, and my camera. Essentially, I try to go the extra mile for those that I love.
But like I said before, I'm a work in progress. There's still a huge chunk of my life that I want to experience that doesn't involve a significant other, for the time being.
Why It Matters…
So you're probably reading this and thinking, "what's this gotta do with me?"
IT HAS EVERYTHING TO DO WITH YOU. I mean, if you think about it, each and everyone of you reading this probably has a cycle, a pattern that you need to break. Whether it's letting too many negative people into your life or pushing away the people you really care about, this isn't just about you. It's about you and the cycles that you engage in, subconsciously. A lot of times, it's really hard to break something that is so common to your everyday being.
We pick up ways in how we react to things, because it's so essential to us. It's a coping mechanism, so that we have expectations going into a situation and the same outcomes from it.  To take it a step further, it makes us feel immune to getting hurt.
We don't even think about the cycles that we engage in until someone tells us about it or in my case, stumble upon it while reading and reminiscing the fast times at high school.
It's all about unlearning a thing that is so deeply rooted into the way that we are. It's hard, but I promise you, it'll be worth it.
The more you are able to re-evaluate something, the more you are able to grow and become a better person.
Sending loads of love and light your way,