Hey all! I've been MIA for a bit, taking care of things, adulting, and everything else under the sun. Lately, I've been either reading, swiping left or right on tinder (I'll explain later on in this post), or on Netflix for hours at a time. Through it all… I've been in a funk
That slump where you don't feel like doing anything, where while you're engaging in productivity, you kinda wish you were curled up, in your room reading, or doing anything but.
When I'm in a funk, there are times where I'll ponder the meaning of a lot of things.
This time, I started thinking about happiness. More specifically:
What is it?
Why is it important?
What do we attribute it to?
Let's look up the definition of 'happiness', shall we?
Okay… Well that doesn't give us much of a definition, but by the looks of it, it seems like the word is quickly getting phased out.
Why is it important that we are happy in our lives?
Being happy has been linked to lower stress levels and a sense of ease in one's life. When you're happy, like genuinely happy in your life, you have no time to focus on other pointless bullshit. You are busy working on yourself and building that happiness from within.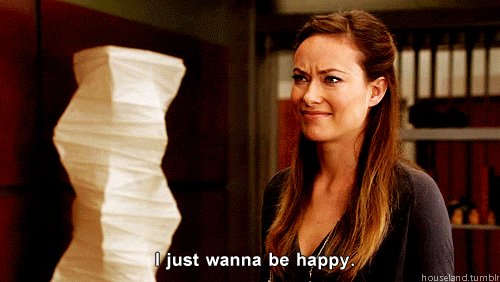 A lot of people, however attribute this happiness to money or another a person. And I'm just here to tell you the reasons why you shouldn't attribute your happiness to these things
Money
The funny thing about money is that our moods change the moment that direct deposit hits.
We go from this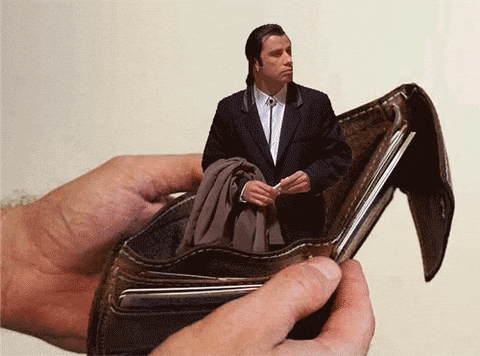 to this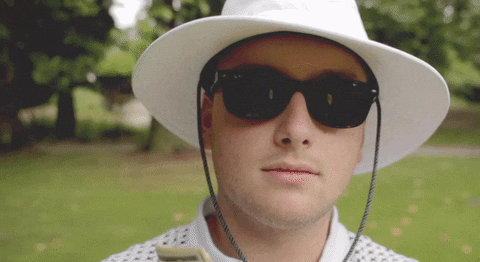 Money is amazing, right? It's the only thing that practically allows us to get anything we see a need or a want for, like clothes, make-up, the new iPhone, etc. However, does anyone remember the old adage "Money doesn't buy you happiness"? Money can get you things to a certain point, but it can't give you love, security or anything as abstract as the concept of happiness. You can't even buy a personality with money or a new wife, HOW CRAZY IS THAT?
As a matter of fact, I've been watching this telenovela on Netflix called Sin Senos, No Hay Paraiso. Set in Pereira, Colombia, the show follows two teens and the poverty that surrounds them. Since the poverty rate in the area is so high, the teens decide to forfeit school and engage in some pretty lucrative stuff, in an act to get money, without the hard work.
Among the characters on the show, the teens' mom explains that money isn't everything in this world, that money isn't meant to fix up every little issue that one has. Frankly, sometimes those problems, those deep rooted problems, can't be remedied with insane amounts of money.
Another person
Relying on another person for your own happiness, is a definite no-no in my book. Yes, it's nice that a person makes you happy, but they really shouldn't be the boss of your own happiness. Like I said before, you should only be focusing on filling up your own cup of happiness. Let the other person be your overflow of happiness, not the consistency of it!
So I downloaded Tinder and with the help of one of my best friends, I was able to create a really good profile! In fact, here are some of the pictures I used:
and for my bio, I just put something short, sweet and to the point: Classy, never nasty, just a bit sassy✨.
The way that tinder works is that you have a set amount of guys in your area, you either swipe left- if you're not interested- or swipe right, if you're interested. On the first day, I received so many sweet messages, compliments, along with quite a few corny jokes. A good bit of the guys that I matched with (as in we both swiped right on each other), said the same line over and over: "Never nasty, huh?"
It was definitely an experience. Even though I lasted only four days on the app, I realized it wasn't something for me. I think I've always known that and I just wanted to see what the app was all about, meet new people, all that jazz.
To be frank, I was not and am not looking for a relationship right now. I'm still working on myself. The fact that people actually look for relationships on tinder surprises me, because tinder isn't built for that. It's just built for people to meet, chat, and that's it. This really opened my mind up to another area in the realm of dating and how easy it has become for people to meet, just by swiping right.
By the time I was hitting the fourth day, I noticed how drained I felt. Like this physical tiredness where all I ever did was just keep swiping, in hopes that I would get matched and have some sort of message sent my way. How unhealthy is that? How did I suddenly come to this conclusion?
It was then that I realized that If I was going to be physically and mentally drained from using a 'dating' app, why even bother using it? Why bother using or doing something if it doesn't make me happy?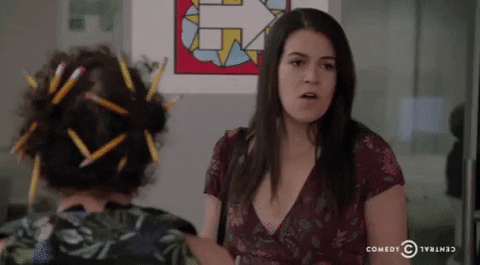 So I deleted my tinder because I realized that I could do without it and I'm going to be starting soon at a new school, where I'll meet more cool people who share similar values and passions. Granted, I met some pretty cool people on tinder and may even stay in touch with a few, but as I've said before, it's not something for me.
Before you do something, remember to ask yourself these 3 questions:
Are you going to be happy doing so?
Is it going to cause you a great deal of stress down the line?
Are you doing this for you or for another person?
The bottom line is: Happiness is being content with who you are. If you don't feel happy with who you are, start by searching some ways that can bring you back to your happiest self.
Sending a ton of love and light your way,
P.S follow my adventures on Instagram!