Hi guys! Welcome back to ADM. This summer, I'm interning at this local radio station, not far from where I live and I've been signing up for events left and right! One of my favorite things about this job, is that I get to meet so many people at different events. It's definitely a steeping stone into something I want to do with my public relations degree, which is pretty cool!
So in light of what has happened with Kate Spade and Anthony Bourdain, I want to take a moment to talk about the importance of having a support system. As humans,
we need people to understand us,
we need love,
we need compassion
Depression and other mental illnesses are not something that we can 'just get over'. It is a long struggle and sometimes, it takes this long to realize that there is a problem. There needs to be more advocacy for people and that while it is okay to not be okay, it's also okay to reach out, regardless. So here are 5 ways we can be better friends to the people we love and care about.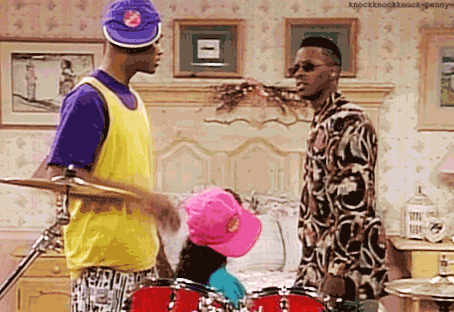 1. Listen more than you talk
Sometimes, we get caught up in talking about our lives and telling friends what's new in OUR OWN LIVES, that we often forget to ask how the other is doing. Getting into the habit of giving yourself enough speaking time can totally make you more reliable and more willing to listen to what the other person is saying. The more we are able to listen, the better we are at responding more thoughtfully. When you listen, you can also pick up on some patterns that they may subconsciously engage in and you can take note in that and follow up with questions like:
"When you said (*insert what they said*), what did you mean?"
or
"Hey, it sounds like you're on edge about something, are you okay?"
Having the ability to listen, is key, especially if you are trying to console a person you consider your best friend. When you listen, do so with the sole purpose of just hearing the person out in their opinions. Listening should be absolutely judgement free.
2. Honesty is The Best Policy
I'm pretty sure y'all have heard this one more than once. Honesty in every relationship is essential. When you're honest with the person, you are letting them take a step into your perspective. Better yet, you are physically opening the door to them into the way that you see a situation panning out. If I'm asking for advice, I'd appreciate it if people are honest with me (not saying that any of my friends reading this aren't, I'm just illustrating a point). The more honest you are with the person you are friends with, the more accountable you are, the more reliable you are to that person.
A person who is no-bullshit, brutally honest with me, is someone worth having in my life. It's no shocker that I'm brutally honest with my friends. In any advice I give them, I don't mess around, I speak my mind on the situation as. I. see. it.
Granted, I make an effort to at least give myself a moment to cool down or to collect my thoughts, so that I don't sound like a complete bitch… but at the end of the day, if I care about the person, I'm definitely going to be honest with them and tell them exactly how I feel about a situation they need advice in.
Remember: a friend who cares enough to be honest is a friend worth having around.
3. Being Attentive
When I mean be there for your friend, I mean be there at their beck and call. We need to be able to rely on each other when we are weak. The way I see it, is if we feel weak at some point or another, we need to reach out to people who are closest to us, not our 500+ followers on Instagram or the world wide web. It is in times like these, that sometimes people need more than just a "feel better soon", "aw nooo", etc. We need to be present and actually there for our friends.
I remember one time, I was grieving over the loss of a relative and I remember calling a friend at the time and after the phone call, I didn't really feel that much better.
When I had told another friend about the same situation, they offered to meet up with me at the nearest restaurant. I remember feeling like an anxious mess and getting sauce all over my leggings haha, but the important part was that I had a friend who was willing to sit with me, just listen and tell me funny stories.
Again, it is okay to not be okay, but it is even better if you have someone there who can see that you are not okay and goes a step further, by being physically there for you. Life is tough, but it doesn't always have to be, if you keep a couple of close friends nearby.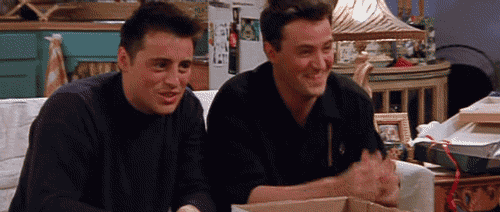 I could seriously give you 5 ways on up to 100 ways to be a better friend, but they would all stem from these top 3 ways in which you can incorporate these into your everyday life as a human! Be that friend that is really there for your person and help them get to their best self, because we need each other to grow, to live, and to love. Reach out to a friend you haven't seen in a while and ask the simple question: "Hey, how've you been".
Sending Love and Light your way,