"It's not what you said, it's how you said it."
I'm sure we've all heard this at least once in our lives. We, as human beings learn from a very young age how to communicate using various sounds, movements that facilitate a message that lets the other party know what it is we want.
As we get older, we learn that communicating the way that we used to, doesn't always work and we have to resort to another means of communication: using our words to convey what we want. The amazing thing about communication, though, is the fact that it is never ending. Communication episodes (just a fancy term for conversations), as they're called, are not just complete with verbal communication, but nonverbal communication, as well.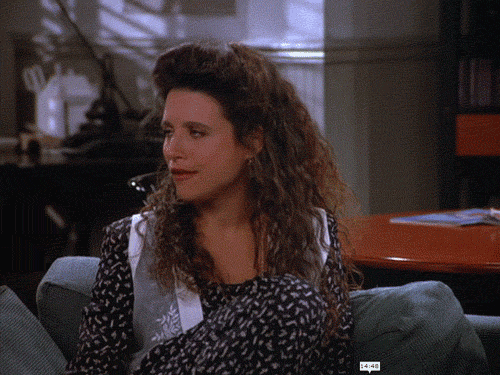 Sometimes what isn't said, is shown. For example, you could be having a communication episode with another person who is talking about cars. You're not too interested in cars, but you try to stay engaged in the conversation. You might ask questions so that it looks like you're engaged. Making eye-contact is a nonverbal and with that it indicates that they have your undivided attention. But let's throw in the fact that this person just won't shut up about the specific parts they used to make their "baby", your nonverbals begin to show. In other words, you tighten up, you are taking deep breaths. I mean it's only a matter of time before you practically explode. Then again, through those nonverbals, you are giving off the impression that you are losing interest in the subject matter. So what do you do?
Do you listen to this person drone on, despite already being impatient? or Do you try to change the subject?
When you listen on, your nonverbal communication can gradually increase. Your actions could go from being just impatient to impatient and pissed. So that is a no-go.
Changing the subject would be a better idea because not only are you allowing time for yourself to come up for air, you can talk about things that you and the other person have a common interest in.
Wow. The second answer was so seamless! Yeah. Surprisingly, a lot of conflict can be avoided with proper communication.
Granted, how you say things and how you phrase them, are also part of the battle. So here is a scenario…
Original:  "Matty is being a dick, he says he doesn't want to be seen with me, yet his actions say otherwise"
How you said it: you don't like how this guy is treating you, by the looks of it, he could be using you.
How you phrased it: condescending tone; visibly frustrated, tired of a constant pattern that is taking shape.
What can be done to remedy a misunderstanding like this…?
COMMUNICATION BETWEEN BOTH PARTIES!!!
Solution: talk to this Matty person, tell him that he is making you feel like crap and that you don't want to be playing this game where he doesn't know what he wants.
Essentially by telling the person how they made you feel, you are then able to make your emotions known to the other person. Simple. But not a lot of people do it. If you think about it, not making your emotions known to someone, reinforces the belief they have that everything is okay. Regardless of what kind of relationship it is. You're not in high school anymore, so quit assuming and reading too much into what another person is saying to you.
Here's another scenario:
Original: "Oh my god, Tiffany just texted me this! She says that I 'can't hang', how rude. ugh this calls for a petty response!"
How you said it: You're surprised at this chick's response and by the looks of it, you're not sure what she meant, so your first instinct is to go full-on bitch mode.
How they phrased it: Shaken after reading a text; deciding to go full bitch mode, but also not sure about going that route.
This is another example of another kind of misunderstanding.
Solution: Why don't you ask, "hey what did you mean when you said *insert their comment here* ?". Explain how he/she made you feel when they said that and hopefully from there, you two can come to an understanding. Also, don't resort to text message, if you know that your statement could be taken both ways. Better yet, if you're not sure if something sounds wrong, then don't send it. Instead, wait for the next time to talk to the person or if you don't have the luxury of seeing them, call them up.
Bottom line: Communication is the key to healthy relationships. It is always necessary. Even though verbal communication ends when the conversation ends, nonverbal communication doesn't. The way that we should navigate misunderstandings and miscommunication is by looking for a common ground so that both parties can be heard and understood.
Sending lots of love and light your way!